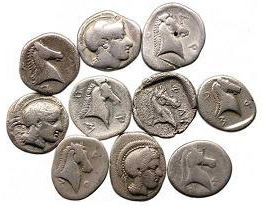 If you have ever wanted to be part of something big and memorable, a larger-than-life challenge, the 2011 Burning Man Trojan Horse Project is your chance. It is a monumental act of art, and we invite you to join us and become an essential part of this remarkable creative collaboration through your financial support. All contributions great and small will be specially rewarded.
We started with an inspiring idea and design, created by a sensational core team based in Canada and the US, and have begun soliciting the volunteers who will help us realize our ambitious dreams. An independent and innovative endeavor, we have developed a comprehensive plan with thoughtful strategies to bring our Horse to the playa and surround it with a cast of literally thousands of talented players.
The only thing we lack to make this all happen is funding!
In addition to the satisfaction you might gain from supporting such a magnificent work of art and imaginative dramatic production, we have put together a sweet rewards package for all our donors. We welcome your inquiries and thank you for your consideration.
The Trojan Horse Project Team
Use this button if sending money from a US bank account.

NOTE: Shift Ministries, a charitable organization recognized by the state of Nevada, will issue receipts to all donors for tax deduction purposes. Receipts will show the full amount of the contribution as no benefits of more than insubstantial value are given in return. For gifts over $500, please contact Ariel Sutro directly.

Use this button if sending money from a Canadian or International bank account.

NOTE: For gifts over $500 please contact Alaya directly.
For more information on making donations, please contact:
Ariel Sutro, San Francisco – azsutro (at) gmail (dot) com
Alaya Boisvert, Vancouver – alaya.boisvert (at) gmail (dot) com (For International or Canadian Inquiries only)

And now check out our awesome reward packages!