The Trojan Horse team is encouraging all those wishing to celebrate the Pull and Burn of the Trojan Horse at this years Burning Man, to put their creative skills to the test and create their own Greek Mythology themed costumes, headdresses, masks…whatever!! Currently our costume department is focusing on the coordination of slave attire (300 in total!). As a result our resources are limited and we are unable to take on individual requests for costumes. But don't let that get you down, let your imaginations run wild and show us your own artistic prowess. Here are some Greek characters to get your creative juices flowing.
The greatest contribution to this project is volunteering your efforts to pull the horse across the playa, and now you can do it style. If you scroll down and click on the PDF you on this page will find our Toga Template. This Do-It-Yourself design requires no sewing or stitching. All you need are scissors, a ruler, fabric, and maybe a few minutes of concentration.
The Trojan Horse Costuming Team
---
Pull the Horse / Play the Music in style!
by Karilynn Thompson, Costume Designer
Attention! TOGAS FOR SLAVES IN WHITE / TOGAS FOR MUSICIANS IN BLACK
Summon strength from the Greek gods and join us to pull the 28-ton Trojan Horse wearing our DIY Toga. Download the PDF and follow the easy instructions. This no-sew design will transform you into a stylish slave / stylish musician within minutes. We estimate it will take 300 willing slaves to pull the Horse, and 100 drum and brass musicians to play the procession march. The spectacle will be more striking if we all match, so please use a clean, bright white fabric for slaves and black fabric for musicians!
"READY SLAVES??? PULLLLL!!!"
Trojan Horse 2011 – Toga Pattern PDF (193Kb)
---
Helpful Hints and Links for Making or Buying Your Costume
So far, the greatest number of volunteers have wanted to be satyrs or female fauns. Some have previously costumed themselves as such and we want to post their experiences, photos, etc. as we will do with other roles as we receive them.
Satyr / Faun / Pan
TROJAN TIP: I have one cool idea for satyr costumes that I got from a local Utah burner.  Thought I'd pass it along in case it's of any use to others in the project.  He used those power-riser spring-loaded stilts that you see people using on the playa.  He covered his legs and the stilts with fur and added hooves for effect.  The legs look remarkably goat-like when done, and there is the added perk that you can leap and cavort about like a goat too!
John Ward Salt Lake City, Utah; 4-year Burner
Maenads
Simply Googling the figure you wish to portray yields a trove of information and images. Say you'd like to be a wild woman in the Retinue of Dionysus and take part in the Grand Procession Friday Night. The Greek name for that role is maenad, which translates as the "ravers" believe it or not. Through frenzied dancing, deep intoxication, and inspired by Dionysus, the maenads achieved a state of ecstasy. But how did they dress you ask? Hit Google Images and voila. They wore fawn skins or flowing gowns that allowed free movement, because dance was essential to their existence. They wove ivy leaves into their hair (we will be bringing live ivy to the playa) and are associated with grapes, as befits attendants to the God of Wine. They often carried a thyrsus, a long staff topped by a cluster of leaves. Before long, you have a pretty good idea of how to dress and your props.
Soldiers
Follow the advice above on doing your research. Some good starting points are below. While we may be condoning historical inaccuracy, we are accepting costumed Roman soldiers in our ranks.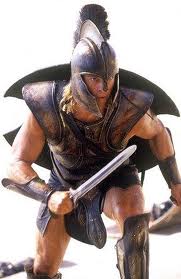 Greek Costumes in General
There are numerous sources of inspiration:
We will be adding to this page regularly. If you don't see what you need, ask.